If you are implementing Labdoo for Cities in your village or town, it will be handy for you to distribute a flyer to the local villagers to spread awareness and to let them know that they can bring their unused laptops and tablets to their closest dropping point hub. Below you can download a sample flyer to serve this purpose.
---
---
There are different ways to distribute the flyer. In some cases, the Town Hall offers to print the flyer and distribute it using its own channels. This approach is very effective because the Town Hall has very well established ways to reach out to the local villagers (through the local newspapers, radio, TV, etc.). For instance, often the Town Hall can distribute the flyer via its local newsletter sent periodically to inform villagers about new initiatives. Other approaches include printing flyers and putting them in the local bakeries, bookstores, libraries or any place where they can be freely and easily distributed to passing by villagers. Be creative when carrying out your own outreaching campaigns!
To customize the following flyers with your own village/city information or to translate it to another language, please reach us out at contact@labdoo.org.
---
English version:
---
[Download in printable format]
---
Spanish version:
---
[Download in printable format]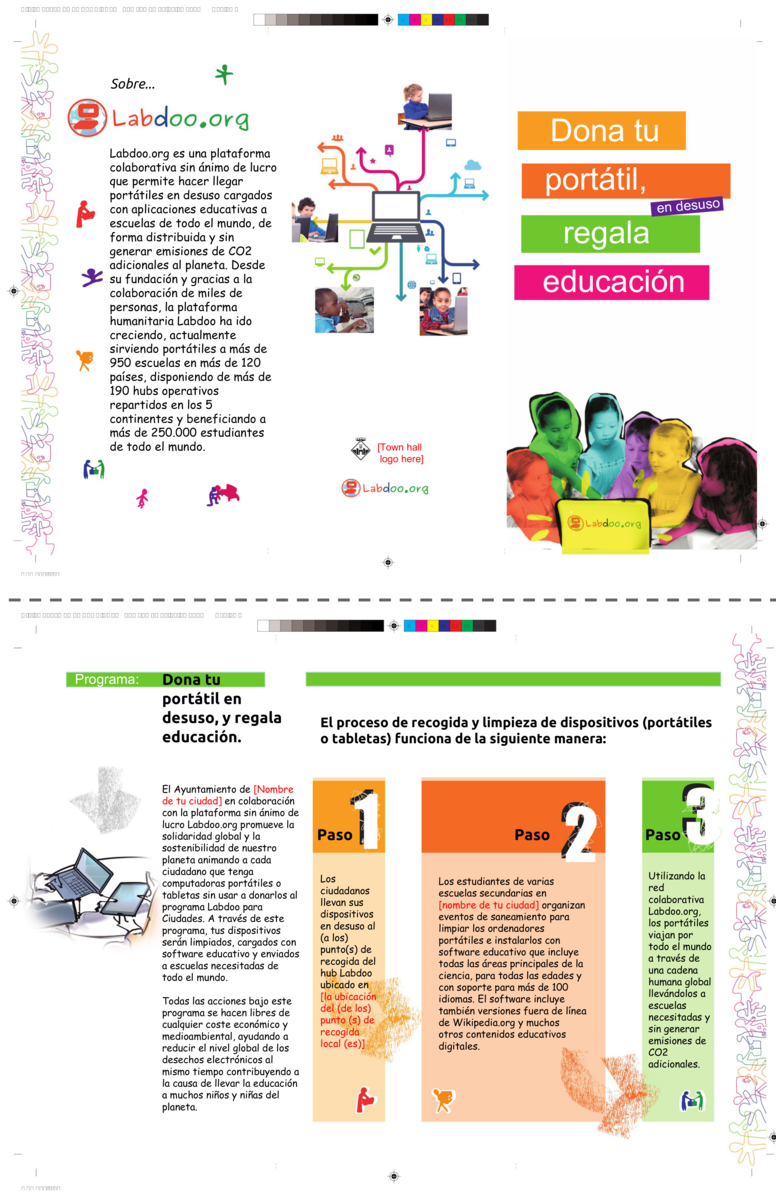 ---
Catalan version:
---
[Download in printable format]
---
Continue reading to the next page:
---
Labdoo's Corporate Social Responsibility (CSR) Package
---
Go back to read the previous page:
---
Labdoo for Cities: Protocol