Smartphones can also take a crucial role in enabling a path to education for children around the world. In many situations, a smartphone can be the lifeline that connects children with their school teacher, specially in rural areas. Without this lifeline, children often loose all chances to continue their school programs. Smartphones can be as computationally powerful (and can even be as expensive) as computers. Further, many smartphones tend to have large screens, which makes them suitable for education.
The Labdoo Smartphone Program focuses on enabling the circular economy of smartphones in order to help disadvantaged students from around the world gain access to educational content.
Minimum phone requirements:
As a Labdoo hub, when accepting smartphone donations, please make sure the phone satisfies the following minimum requirements:
The phone must be in good shape. Make sure the screen is not broken and that the phone boots and runs correctly.
The phone must be based on the Android software version 5 or above.
Sanitation Process:
When you receive an unused smartphone, please follow the next instructions to sanitize it and ensure all personal data is fully removed:
Step 1. Tag it.
Follow the usual instructions to tag a device: https://platform.labdoo.org/content/tagging-and-updating-state-dootronic.
As usual, tagging is a very important step to ensure the transparency and traceability of the devices globally. Please make sure the device is properly tagged through the Labdoo platform. This will also allow participants to receive automatic notifications of the state of the device as it makes its way to the destination school.
Step 2. Encrypt it.
Modern Android devices are always encrypted out-of-the-box. However, in the case of older Android models, the device may or may not be encrypted. If you are using an Android device running a version below 7.0, please follow the next steps to ensure the phone is encrypted.
For Android handsets and tablets running Android 5.0 Lollipop or newer, you can navigate straight to the "Security" menu under settings. Getting here might be slightly different depending on your phone, but with stock Android, this can be found under Settings > Personal > Security. Here you should see an option to "Encrypt phone" or "Encrypt tablet".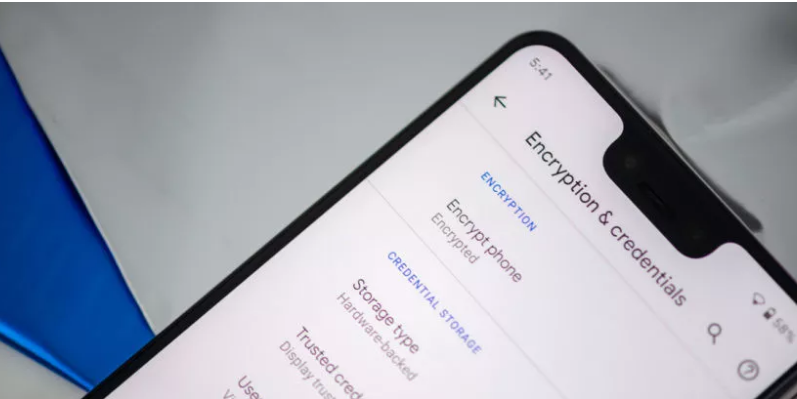 You'll be asked to plug your phone in to charge while the process takes place, just to make sure that your phone doesn't shut off and cause errors. If you haven't done so already, you will be prompted to set a lock screen PIN or password, which you will need to enter when you turn your phone on or unlock it in order to access your newly encrypted files. Be sure to remember this password!
Step 3. Factory reset it.
To factory reset your phone, go to your phone's settings and look for a section called "Backup and reset." If you don't see that, open the System section of the settings and then look for "Backup and reset," "Reset," or "Reset options" — or, on Samsung devices, open the General Management section and then look for the "Reset" option there. In some cases, you might have to tap a line labeled "Advanced" before any reset-related options will show up.
Find and select the command to perform a full factory data reset and select any subsequent options to erase all types of data and accounts. The system will likely give you a confirmation screen or two and then ask you to input your PIN, pattern, or password for protection. Complete all those tasks, then sit back and wait while Android does its work.
That's it! At this point the phone should have no sensitive information and it should be in the same state as when the phone was first bought out of the factory.
Note for the hubs:
When soliciting mobile phones to your local community, please make sure to ask donors that they perform a factory reset before accepting the phone. This will ensure that data has been erased and also that there is no password associated with the phone. You can forward the instructions in "Step 3. Factory reset it" to the donors prior to accepting the phones.
---
Continue reading to the next page:
---
Labdoo Toolkit
---
Go back to read the previous page:
---
User concept, add user student